RE: Omega2+ fails to connect to wifi
As this seems to still be an ongoing issue and I've had my unit for some crazy amount of time, after testing the latest firmware every month or so I seem to have finally cracked this issue.
No promises that this will work for everybody but it certainly worked for me.
I have my MT set to some pretty vanilla standards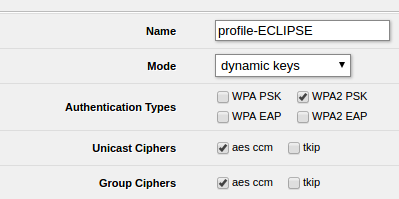 I have static channels configured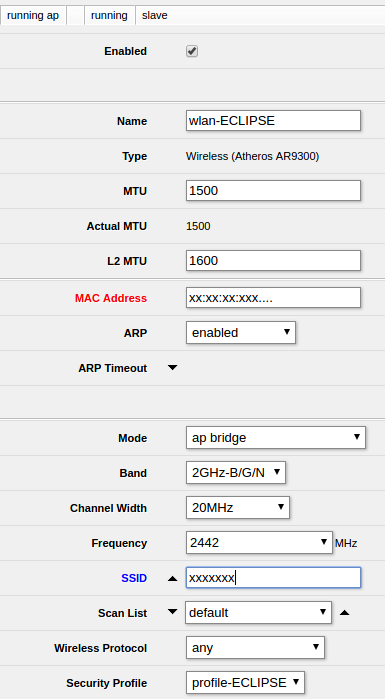 But again, all really normal bizwack.
The only change required on my onion in order to connect cleanly was the following
root@Omega-2EB7:/etc/config# cat wireless 

config wifi-device 'ra0'
        option type 'ralink'
#        option mode '9' # This doesn't seem to work on an MT
        option mode 'sta' # This works on an MT
        option channel '6' # This shouldn't be required to be a number and can be left as 'auto'
        option txpower '100'
        option ht '20+40' # Meh, 20, this works but so does 20 or 40 from memory
        option country 'AU' # Whatever your country is
        option disabled '0'

I'm not going to say that this is the magic bullet but it certainly got me up and running.
Caveat I still don't have network access other than ICMP. I think this is a firewall issue on the unit itself but I can't work it out yet. This is just my first step so sharing in case it corrects the problem for anybody else.
Hope that helps somebody
posted in Omega Talk