RE: Error compiling the kernel
I did not use the Docker but i am using build system on seperate machines, in virtual machine it takes about 4 hours full compile process (i5-4210U cpu), other than that on a DigitalOcean 32CPU machine 20minutes.
You can try if you want this way. Here is the compile machine and process. http://community.onion.io/topic/3056/omega2-omega2plus-image-build-process-for-fbtft-frame-buffer-tftlcd-devices
it is not the same but this is a errorless compile machine setup that tested!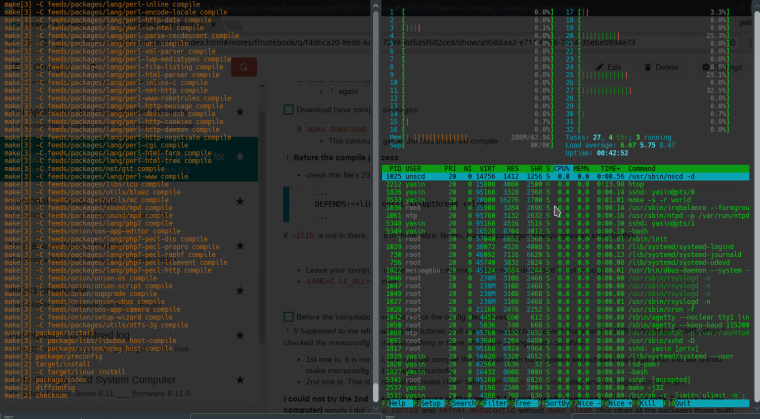 P.S: I coud not create time for update the topic, installing node part; just "argon" is enough don't install others. On KernelMenuConfig you can pass append staging drivers, those are for tftlcd display.
nvm install lts/argon
npm install -g node-gyp

and be careful the make download and stay connected with the internet. There should be no problem.
posted in Omega Talk