RE: Step-by-Step Video Instructions for Mobile Network File Server (Cloud)?
Hi Crispyoz,
Thank you for responding. I really appreciate it.
Here is a snippet of what I tried.
First, you can see that the apcli0 is does not have the most RX bytes and TX bytes as suggested in the instructions.
Second, you can see in Step 4 when I tried to configure Samba an error message popped up that said permission denied.
Any advice?
Please & Thank You
![alt text](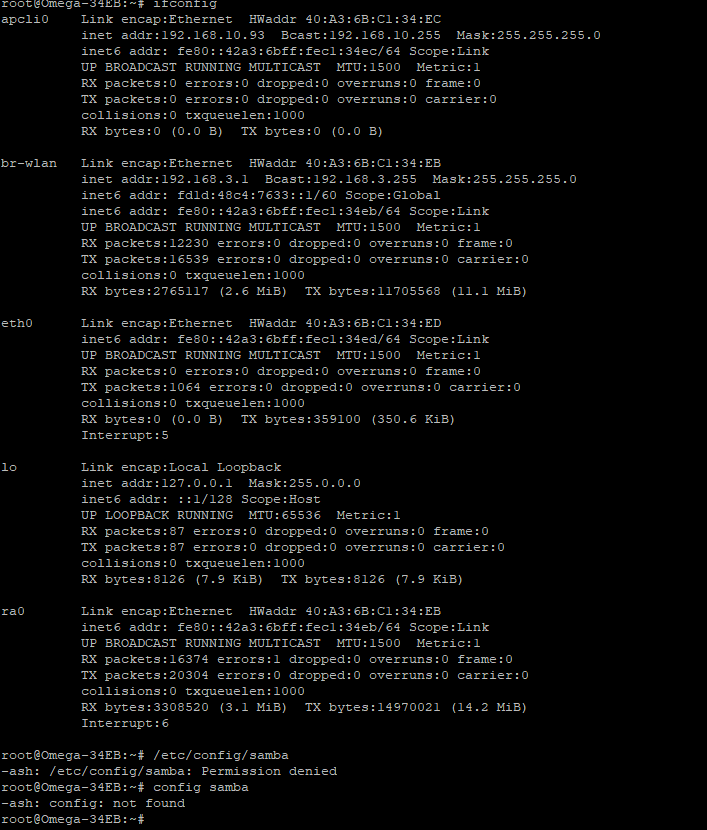 image url)
posted in Projects