RE: Advice for using generic 5V relays
Hi Jeff,
Here one I used with a RasPi. Same voltages etc, just different pin numbers.
Don't connect the relay directly to the GPIO as back EMF will probably destroy the GPIO port.
I should add a reverse diode across the relay to protect the transistor.
Cheers Andy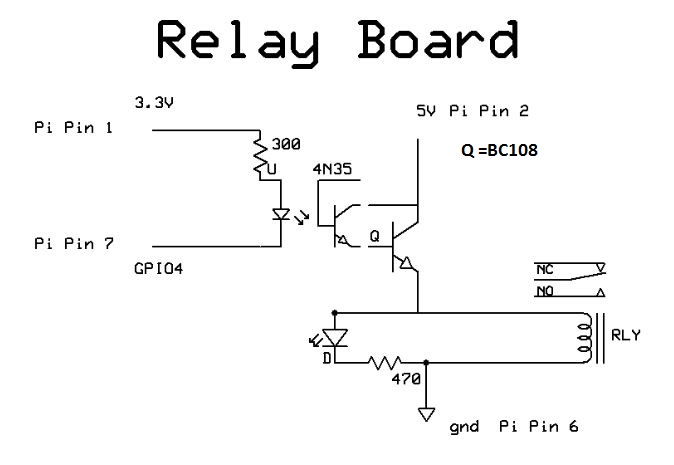 posted in Omega Talk