Building a digital typewriter with Omega2
It's my favorite keyboard of all times (HHKB), Onion Omega2 and a powerbank. Together they combine into a dumb computer that can be used as a digital typewriter. Here's what I love about it:
Instant feedback, the latency is around 32ms.
No distractions, just typing away the text as in good old typewriter days.
Cloud sync, when the devices goes online it uploads all the texts I've been working on.
More details in a blog post here.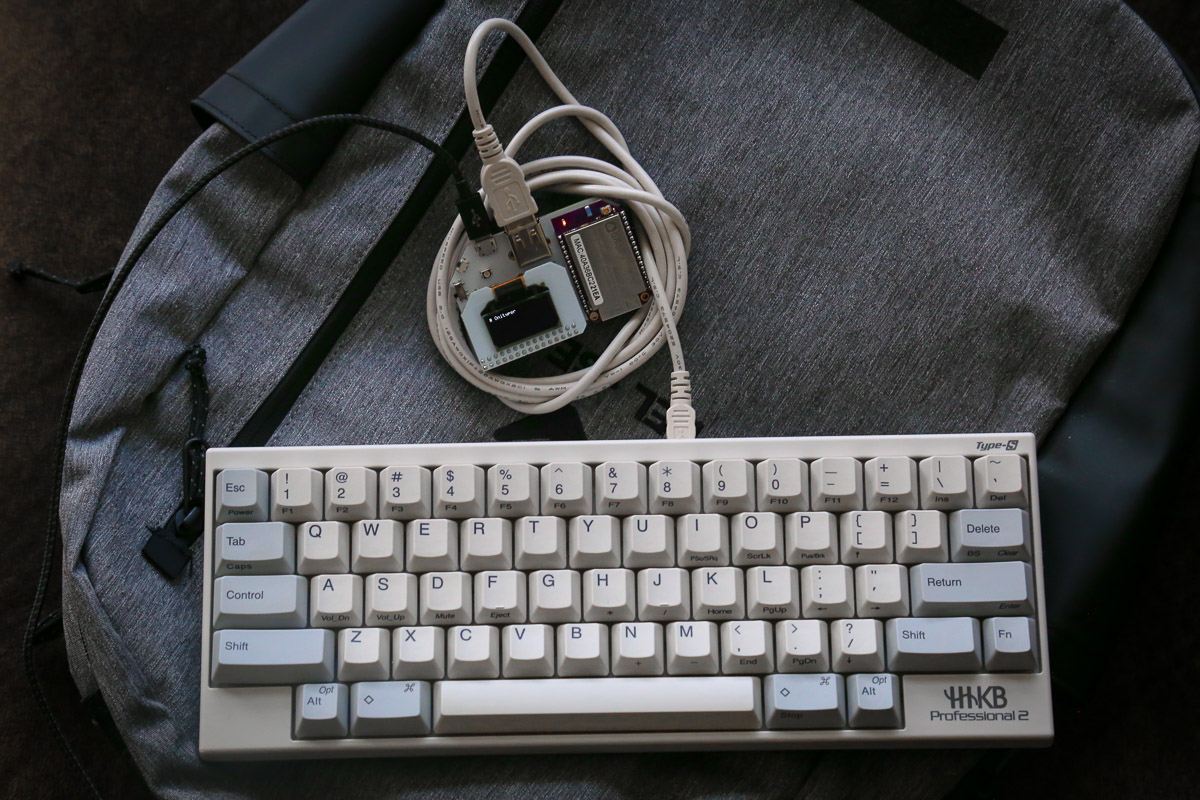 posted in Projects