Need Help , PPTP - Cannot install package ?
So for my project im trying to sort a tunnel from my onion to my home network . But im not able to find and packages that are able to work on the Onion architecture .
Has anyone had a VPN or PPTP or any tunnel protocol setup with the onion ?
Each time i try to install a package it just keeps saying : Cannot Install package PPTP.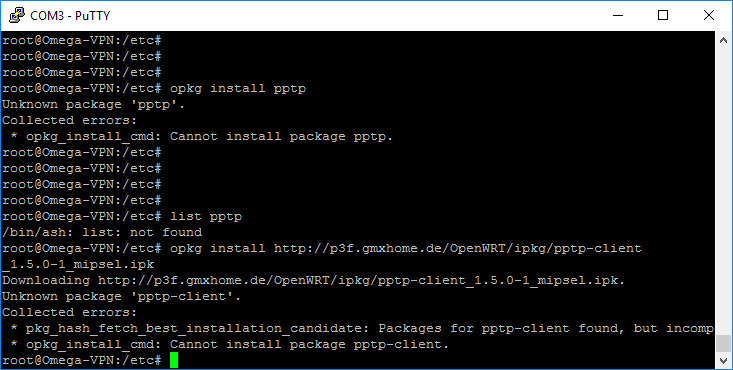 Do any of the Onion team thinking of adding PPTP package to the Repository ?
Many thanks Barry
posted in Omega Talk