Unable to detect Onion: wifi and serial not working :(
Hi Folks,
I am completely unable to detect my Onion and have hit a total roadblock with getting started. Please help me diagnose!
.
No WiFi AP is detected by my PC and Android phone. The USB Serial is also not working, even after testing it out on two PCs. All the drivers are installed properly. I've tested the Onion both on the Mini Dock and the Arduino dock, neither offering to connect.
I have an Onion 1, dating back to the original Kickstarter campaign. It has not been used until today (I shipped it to the wrong address and had to wait a year to go back and get it). There does not appear to be any visual damage to the device.
Going through the GENERAL ISSUES checklist:
Have you followed our setup guide in https://wiki.onion.io/Get-Started?: YES. No dice :game_die:
Are your boards firmly plugged in?: Yup. Not very visible from the image, but I've made sure its well plugged in.
Have you checked different USB cables/ports/power supplies?: 4 different cables (Data transfer with cable works. Tested with a phone)
Do you have the necessary drivers installed?: Yes.
The Onion appears to be booting correctly....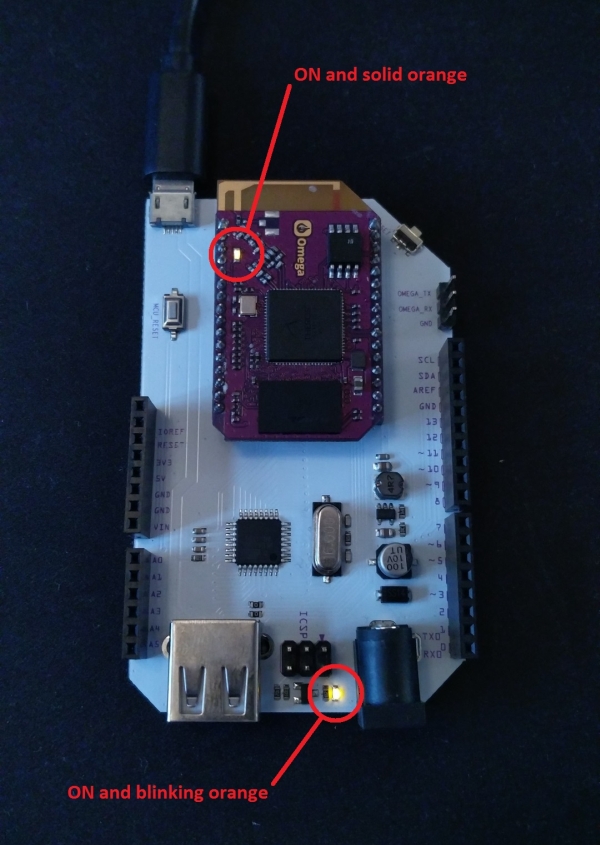 but no connection can be established. :(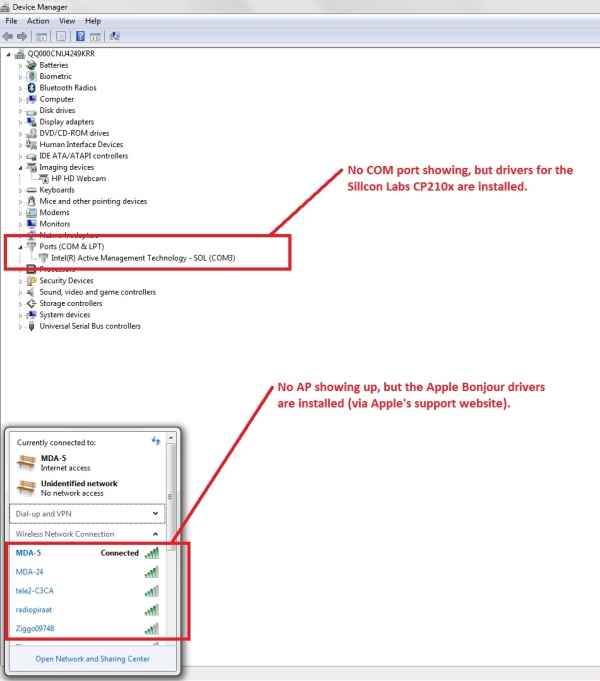 .
Any help will be really appreciated!
Cheers,
Bob
posted in Omega Talk