Powering Omega over USB-A
So yes, the 5v power is directly connected between the micro and full USB port.
This saves an extra USB cable and power port if you are working very compact with still power-hungry devices (like my HDD) by using these double USB power cables.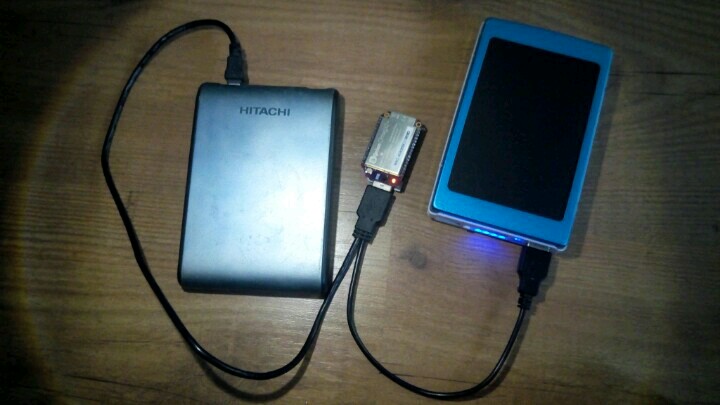 This might be usefull for some of you.
Disclaimer: Ok, it works. But it could be there is some protection on the 5v rail that could be damaged using it this way. Only till an Omega dev confirms this is safe; use at own risk.
posted in Omega Talk