RE: Issue with wifisetup
@György-Farkas
Well I tried your suggestion to reflash with the latest firmware revision.
Now I have a new problem - system is unable to read firmware file from USB storage device.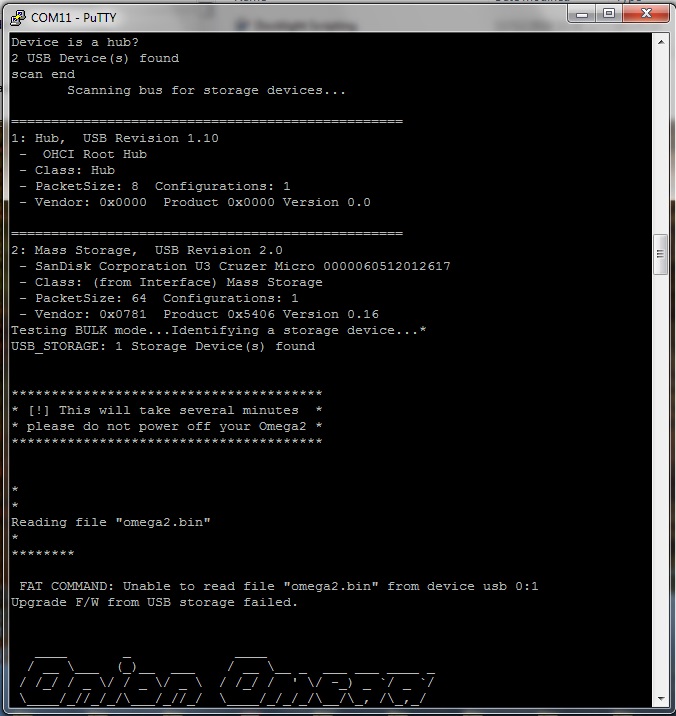 I tried several times to perform this operation, reformatting USB storage to FAT-32 as specified in "Firmware Flashing From USB Storage" then copying downloaded firmware file renamed omega2.bin to the device, to no avail.
I'm considering getting an Ethernet expansion to upgrade the firmware via a direct network connection.
Never had this much difficulty with other SBCs, very frustrating ...
posted in Omega Talk