RE: Momentary Switch Circuit for Omega2
I want to have 8 inputs so the user can select one and the onion will note which switch is pressed and display a message accordingly. That is:
if sw1 is pressed then
add 1 to sw1-tally
display "switch 1 was pressed!"
else if sw2 is pressed then
add 1 to sw2-tally
display "switch 2 was pressed!"
. . .
etc.
Instead of 8 pushbutton switches, I want to use 4 mom-off-mom SPDT switches such as these:
https://amzn.to/2IFtMYT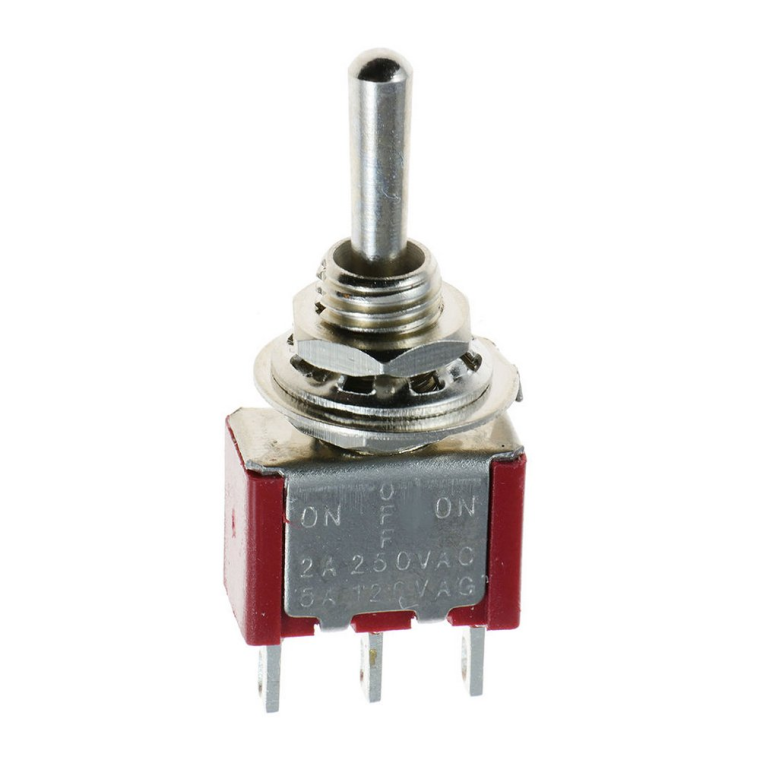 The toggle switch should be functionally equivalent to 2 pushbuttons. The main different between what I'm using ant the toggle switch you showed is that there is a middle "off" position.
So the schematic is something like this: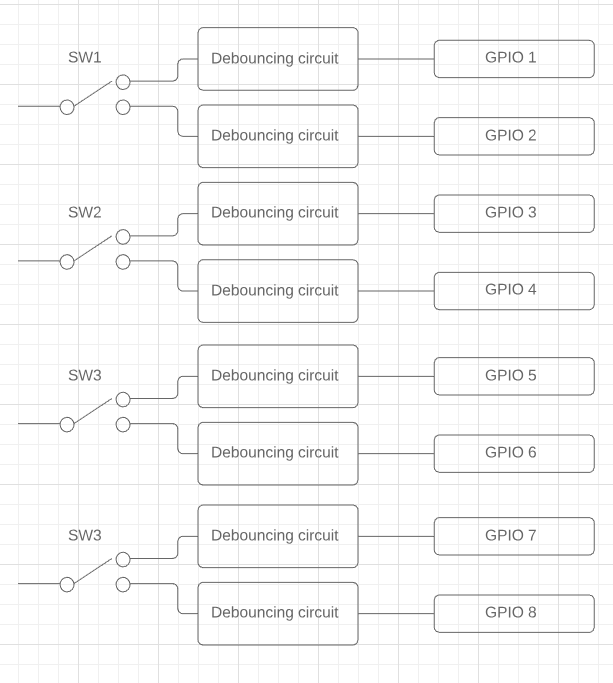 Note that for each of those switched, the normal condition is in the middle, not connected to either output.
posted in Omega Talk