RE: Arduino Dock - avrdude: AVR device not responding
@Lazar-Demin Thank you for providing the detailed steps to install avrdude v6.1-1.
I downloaded the avrdude 6.1-1 package file directly and installed it on my omega. However, it is still giving the same error when I am trying to flash a sketch.
Below I have attached a screenshot of the error when I manually flash the hex file as well as the grep command showing the version of the installed package.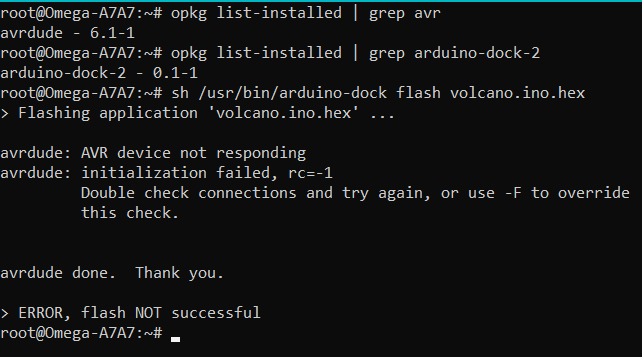 I am not sure what else can be done to fix this issue now, please provide any suggestions that you have. Thanks!
posted in Omega Talk