omega_garage
I have created a garage door controller using the omega. I then hooked it into my pre-existing raspberry pi control hub. Fun weekend project!
Check out more of the project details and pictures here: hackaday.io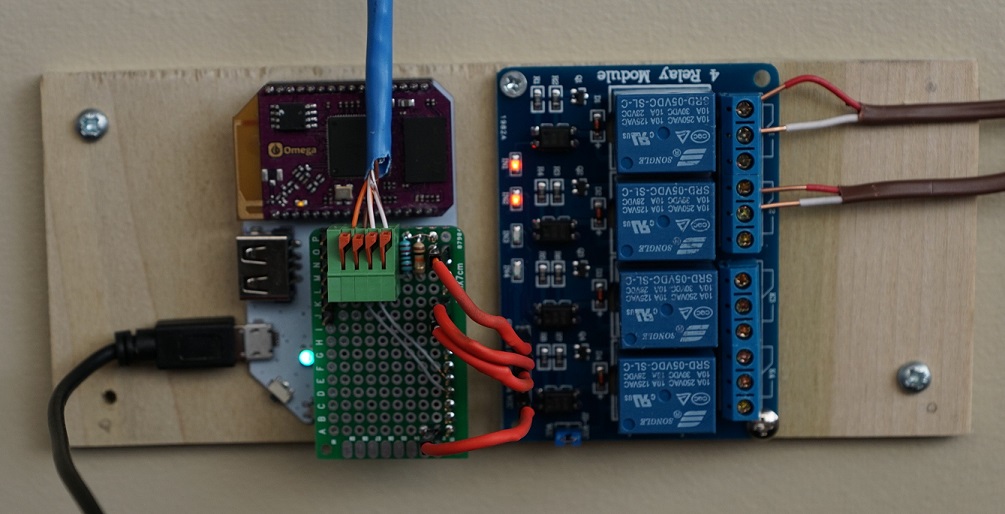 The pi gui showing the garage states and the corresponding buttons. "Main" garage and "Talon" are the two garage doors I have here.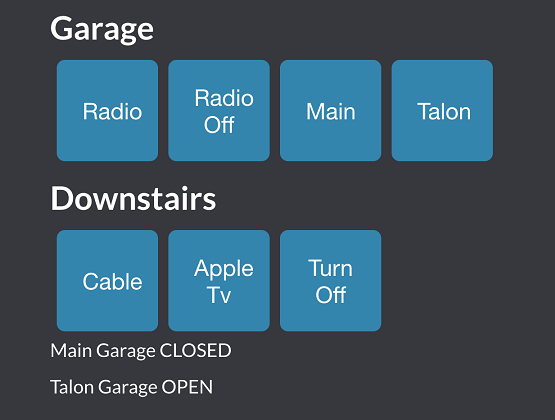 posted in Projects