RE: Very happy! Omega2p Reading tweets through Node-Red :-)
Hi Brad,
Well just reading through: https://docs.onion.io/omega2-docs/using-gps-expansion.html#using-gps-expansion Reading through that it would be fairly simple to use an exec node for displaying the gps info as well. Luck has it I have a GPS expansion as well but was taking the one step at a time aproach so haven't even unpackaged it yet

Let me give that a go and will let you know via this thread if I succeeded

Below are the contents of my Template and Exec nodes for your information so you might even get the gps info on the OLed before I do
Tweet Template Node: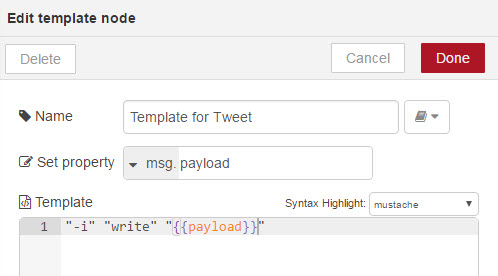 Tweet Exec Node: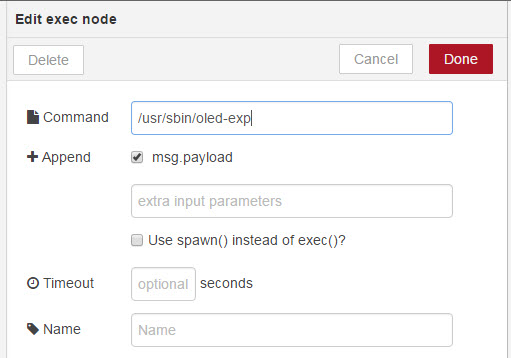 So I am basically just using the Template node to setup the command line for oled-exp commandline tool to write out to the Oled.
greetz,
Leo
posted in Omega Talk